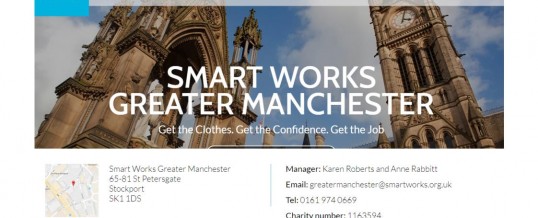 We are pleased to make a monthly donation to Smart Works Greater Manchester. An organisation of which the Duchess of Sussex is a patron, that supports women across the North West with clothing, interview skills and confidence to help them succeed in their job interview. A little thank you from one of their Trustees, Alison Lever.
'Thanks to you and Mat once again for your support which we really do appreciate. It's been a busy time at SWGM and we've continued to help more women get ready for their job interviews and continue to receive amazing feedback for the work our staff and volunteers do'. 
If you would like to find out more or become a volunteer, visit the Smart Works Greater Manchester website.
Share